From the Makers and Designers of NauticEd, the world's most advanced online sailing education and certification, comes a new and highly effective teaching concept for sailing training kids.
Come Join Alex on his Journey to Learn to Sail a Dinghy.
This is a wonderfully educational and interactive fiction story about a boy Alex who gets a dinghy sailboat for his birthday. But unknown to Alex, Dinghy is a real talking dinghy who has won a gold medal in the Olympics.
Join Alex as he discovers Dinghy's magic and leads him through the fundamentals of learning to sail in this fun interactive ebook.
Throughout the ebook, you'll interact with Dinghy to control the sails and tiller yourself.
At the end, Dinghy and Alex race in a local regatta with a suspenseful set of events.
Once Alex and Dinghy have finished their race, you can join in and race the exact same race using the fun interactive sailing game.
Read the Alex Learns to Sail ebook now ... or you can go straight to the interactive Sailing Game now
About the Author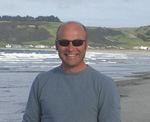 Alex Learns to Sail was written by Captain Grant Headifen, Educational Director for NauticEd. Captain Headifen holds a Masters Captain's License with the United States Coast Guard. NauticEd is the world's most advanced online sailing education and certification company focusing on sailing training for large sailboats 28ft (8.5m) or more in length. If you want to learn to sail or improve your sailing knowledge, NauticEd online Sailing School is the place to go.

Sailing Courses offered by NauticEd:
NauticEd also offers other Free Sailing Games. Go to http://www.nauticed.org/learn-to-sail-sailing-games